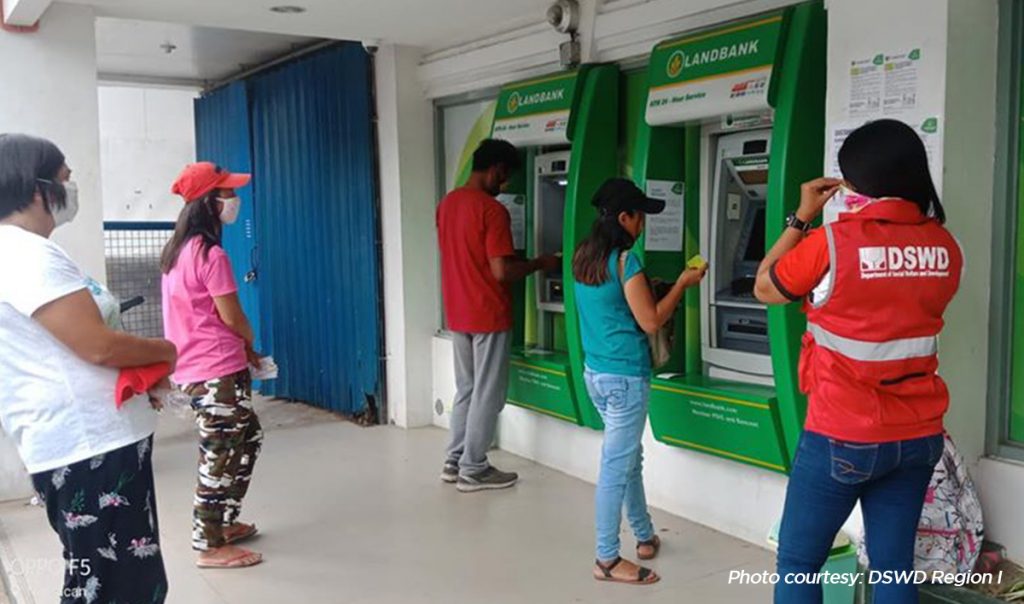 Quezon City – The Department of Social Welfare and Development (DSWD) through the Land Bank of the Philippines announced that it will start crediting cash grants of the 4.012 million household beneficiaries of the Pantawid Pamilyang Pilipino Program (4Ps), through their cash cards.
The amount that the beneficiaries covers pay period 6 (P6) computed based on their compliance for the months of December and January.
DSWD also reminds 4Ps beneficiaries to ensure that the grants are to be used only for the purpose of improving the household's health and nutrition as well as augment expenses for the children's education.
4Ps is a program of the national government implemented by the DSWD together with other national government agencies to include the Department of Health, Department of Education and Department of the Interior and Local Government, to name a few.
Beneficiaries are entitled to receive cash subsidies provided that the conditions on health, nutrition and education are followed. This includes sending and keeping their school-aged children in school; pre and post natal care for mothers; regular and preventive check-ups for children aged 5 and below; deworming for children aged 14 and below; and attendance to the monthly conduct of the Family Development Session (FDS).
DSWD will also mobilize its City or Municipal Links to ensure that minimum health standards protocol are followed during the withdrawal of cash grants. This includes the wearing of masks, bringing of hand sanitizers and practicing of social distancing among others. Beneficiaries are also advised to wait for the announcement of their scheduled withdrawal so as to avoid flocking in the Automated Teller Machine, as community quarantine are enforced around the country.
Aside from withdrawing their cash grants, 4P beneficiaries may also use their cash cards in establishments such as groceries, drug stores or supermarkets that accepts point-of-sale system payment.
Meanwhile, 4Ps beneficiaries without cash card will be scheduled for an offsite and over-the counter payment at a later date. ###