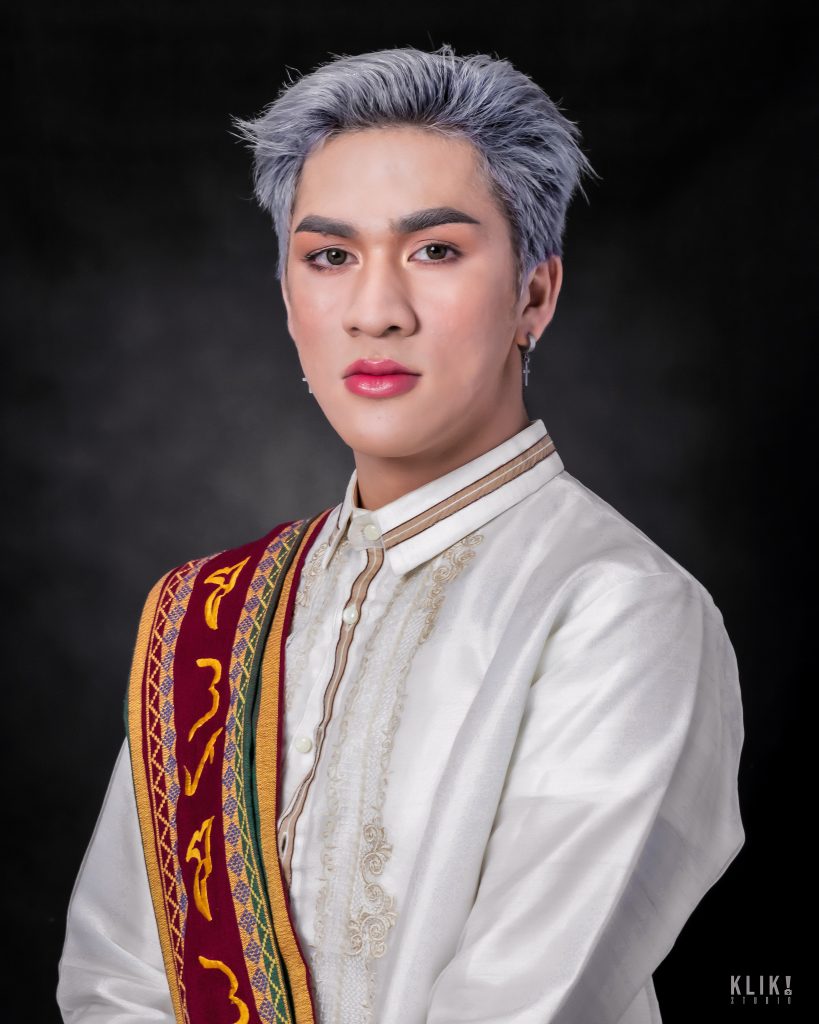 During graduation season, we celebrate the triumph of every Filipino youth in taking a step ahead of a brighter future, a destination which may be found by the underprivileged as distant as the stars. The Pantawid Pamilyang Pilipino Program (4Ps) of the Department of Social Welfare and Development (DSWD) invests in improving the well-being of poor Filipino Families through health and education grants, and capacity building interventions. 4Ps uplifts the dreams of every children beneficiary and their families by building resilience and bridging them with different opportunities to move forward. This is a narrative experienced by Rene L. Principe, Jr., a 4Ps child-beneficiary and a grantee of the Expanded Students' Grants-in-Aid for Poverty Alleviation (EGP-PA) from Cagayan de Oro, who recently graduated cum laude under the BS Applied Physics (Instrumentation) program in the University of the Philippines (UP) – Diliman.
Dreams underneath the night sky
Life was so dark for the family of Rene back then. After losing their home in Compostela Valley from fire, they were pushed to migrate to Cagayan de Oro, left with nothing or "walang-wala", as he describes it. But even with a small chance of success dimmed by what he saw as a cruel world, Rene knew even at a young age that education was their only way to get out of extreme poverty.
"As an 8 year old kid, all I ever wanted was to leave this planet for good; maybe, just maybe, a rocketship to the moon and stars would be a great restart. Believe it or not, that childhood dream of becoming an astronaut never died, in fact, it brought me to where I am today," Rene shared in his Facebook post.
Rene even remembers burning some of his hair strands while studying close to a candle lamp, for his family can't even afford to buy a light bulb. Now, the kid who also used to eat restaurant leftover scrapes, was able to cope with all the hardship in life and able to secure a college degree with honors, an achievement he considers as the beginning of another journey. Rene is one of more than 300,000 4Ps children beneficiaries who graduated high school in 2015.
A vow to serve the nation
"I'm very thankful to the Pantawid Pamilyang Pilipino Program for all the help through their conditional cash transfer and Family Development Sessions (of which my mother was a Parent Leader). More than alleviating the financial burden, the sense of community that this project built has helped our family so much in ways we could never imagine," Rene stated.
Behind this success, Rene remains grateful also to all the people and organizations who supported him in this journey. Aside from being an ESGP-PA grantee, he is also a recipient of the Department of Science and Technology-Science and Education Institute (DOST-SEI) scholarship, and a volunteer/grantee of the Gerry Roxas Foundation. Reminiscing his first month in UP, Rene rekindles a memory of DSWD 's assistance when he was moving in to Manila, and even took care of him when he contracted Dengue. Acknowledging the support given to him, Rene dedicates his victory to every single Filipino to whom, he believes, he owes his UP education. Next semester, Rene will pursue a Master of Science in Physics degree while serving as a Junior Faculty Instructor at the National Institute of Physics (NIP) in UP Diliman.
Aside from this, Rene also echoes a voice of equality by advocating for #QueersInScience where he aims to justify the contributions of the LGBTQ+ community in the field of Science.
Message for the 4Ps Children
Rene keeps a firm stand that education is a right, and not a privilege, this message transcends to his trending Facebook post on his graduation, and several media interviews. He believes that the extreme poverty that he went through is the same situation which hinders millions of Filipinos to continue with their aspirations in life, a position that 4Ps targets to alleviate. When asked about his message to his fellow 4Ps children, Rene imposed a strong reminder for them to always dream big.
"We may not have the luxury of imagining things out of our underprivileged disposition, but I really urge you to hold onto those bright visions of your own future. It brought me to where I am today and I definitely believe you are next in line. Don't ever think for a second that you are not rightful of your education because it is a right that no one can take away from you. We, the poor, may have to work twice as hard, but don't let anything discourage you. Also, education is sweetest when you have the purpose of attaining it and I hope you may find the passion to not just lift yourself out of poverty, but also to help others get out of it by serving our country," Rene shared, addressing the 7,805,072 eligible 4Ps children aged 0 to 18 nationwide, 28,316 of which are from his hometown, Cagayan de Oro City (As of 30 June 2020)
Understanding the inter-generational cycle of poverty which 4Ps envisions to battle and the realities which surrounded him in the past few years, Rene believes that the struggle still exists for the poor. DSWD, through the implementation of RA 11310 or the 4Ps Law, shall continue to bridge Filipino poor communities towards a sustainable destination.
Rene's graduation upholds his success and resilience, a star reached in the midst of a dark past. But still, he remains optimistic that his story will flourish into many inspiring narratives in the future as he continues to call for a sustainable and holistic approach in making education accessible to all.
"I hope my victory will be an indication of the success of this program, and hopefully a wake-up call on the potential that needs to be nurtured through government support," he expressed. ###