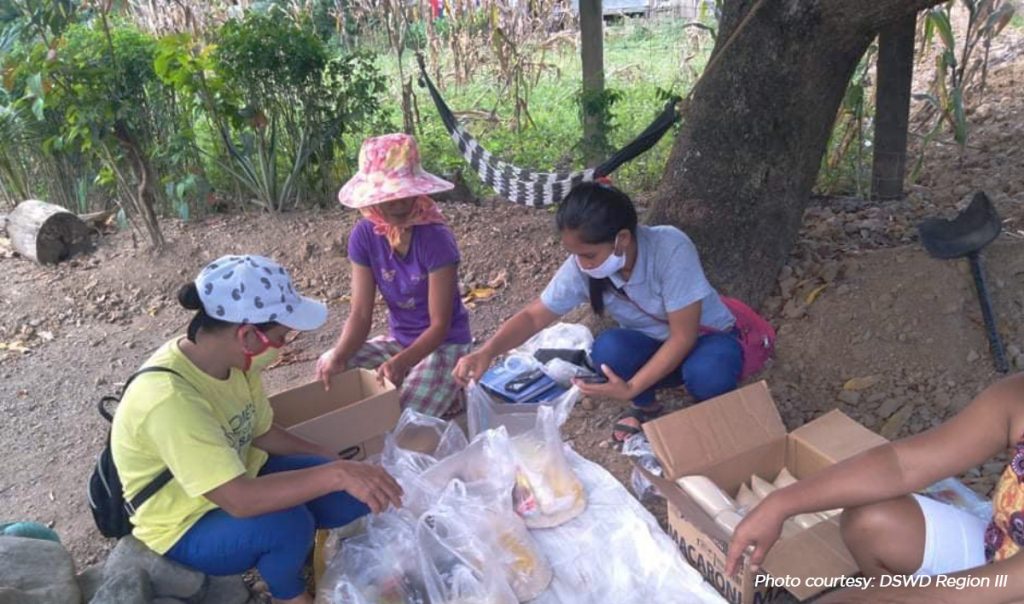 QUEZON CITY – Amidst threat of COVID19, several 4Ps IP communities responded to help their tribe so that none is left hungry and desolated.
Despite being out of work as a construction worker, having the need to provide for his four children, and having to survive this crisis, Marvin Sr. and his wife Robilyn Coralde of the Mandaya tribe in Brgy. Carpenito, Tagbina, Surigao del Sur, were still able to part some amounts of the SAP entitlement of P3,650 to buy one sack of rice, coffee, sardines, and noodles to distribute to their fellow neighbors who are in need.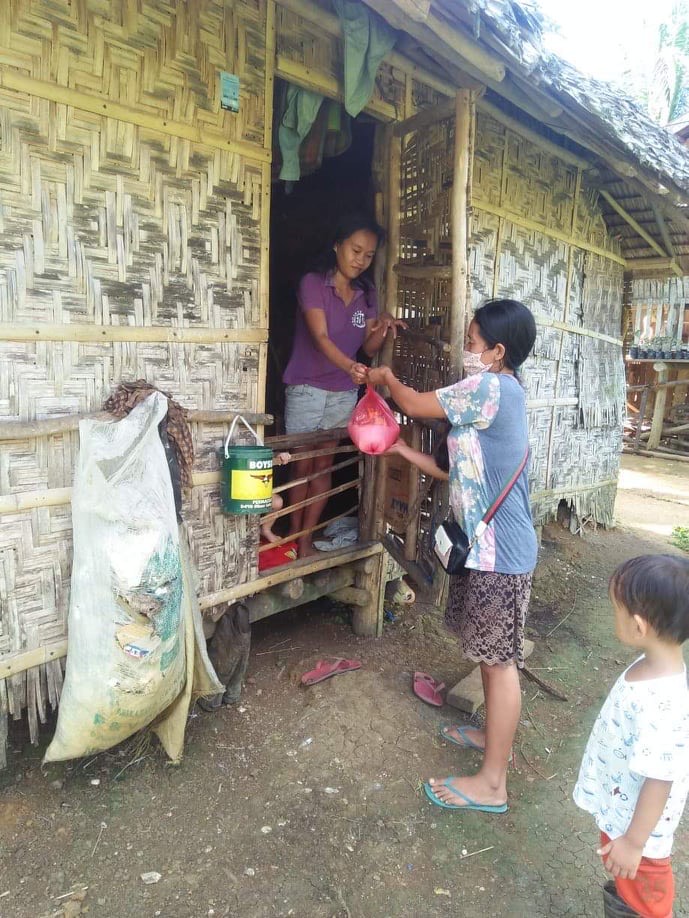 "Nabati nako ang ilang kalisod. Wala ko naguol sa mga ginikanan kay mukaon man sila og bisan unsa. Ang akong gikagul-an ang ilang mga bata. Mao nga nakadesisyon mi sa akong bana nga mutabang sa mga naglisod bisan sa gamay nga pamaagi. (I felt their hardship. But I am more concerned about their children, than the parents themselves. That's why my husband and I both decided to help in our own small way,)" shared Robilyn.
In Aurora on the other hand, SLPA President Avelina Abbig leads fellow 4Ps beneficiaries from the Kankanaey, Bag-o, and Agta tribes from Brgy. Diagyan, Dilasag, Aurora, to unite for the "We Share, Love, and Care Bayanihan Project." They are members of the Diagyan MCCT IPs SEA-K Association, under the Sustainable Livelihood Program with 52 4Ps beneficiaries.  The association were able to give relief packs to 33 households particularly to the senior citizens and those who lost their jobs because of the COVID-19 crisis. Aside from their main mission to provide help in uplifting the well-being of their families, the association has demonstrated their compassion or "pagmamalasakit" spirit for their community during crisis through this initiative.
The COVID-19 crisis has shown different scenarios of hardships and needs that are felt mostly by the very vulnerable 4Ps beneficiaries, especially, the IP tribes. But it is also during this crisis situation that their deeply entrenched character to care and help others despite their own hardships weighed more.  These 4Ps are united in spirit to share and help each other facing the challenges and will work together to rebuild their lives from the COVID-19 crisis.