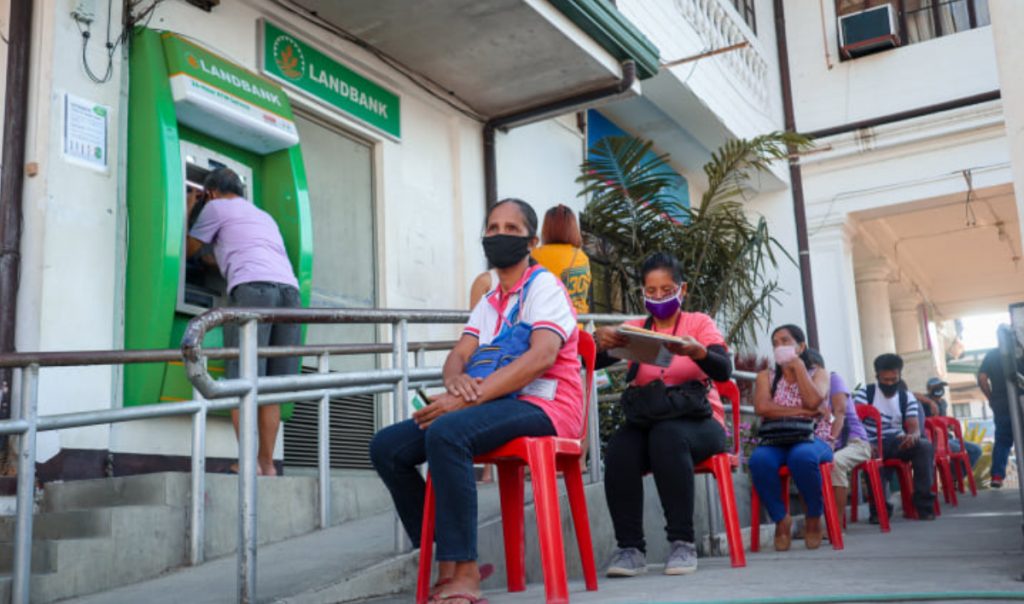 Quezon City – The Pantawid Pamilyang Pilipino Program (4Ps) of the Department of Social Welfare and Development (DSWD) successfully delivered the 1st tranche of the SAP Emergency Subsidy (ES) under RA 11469 or the "Bayanihan to Heal As One" law to 4,134,133 or 96.42% of the target 4,287,676 household beneficiaries nationwide as of May 14, 2020.
This number accounts for 100% or 3,824,899 household beneficiaries with Landbank cash card accounts who were able to withdraw their ES thru Automated Teller Machines (ATMs) or use them to purchase their basic necessities through POS. Meanwhile a total of 309,234 household beneficiaries received their subsidies thru over-the counter payment by DSWD or in partnership with the local government units in charge of the areas of their residency.
Under the said law, the government through DSWD, shall provide, among others, an emergency subsidy ranging from 5,000 to 8,000 pesos per family to about 18 million low-income poor families who have been severely affected by the COVID-19 crisis. Such subsidy represents the minimum wage rate per region meant to provide the poor households an additional resource to allow them to purchase basic necessities such as food, medicines, vitamins, and hygiene essentials.
For 4Ps household beneficiaries, the computation of receivable amounts covered in the SAP ES includes the health (P750) and rice (600) subsidies such that each household beneficiary receives an emergency subsidy amounting from P3,650 to P6,650 per month. Also, all 4Ps household beneficiaries availing the SAP ES with DSWD are no longer qualified to receive said subsidy from other agencies.  
The 4Ps beneficiaries with cash cards were the very first recipients of the first tranche of ES released as early as April 3. The remaining non-cash card holders received their subsidy afterwards as their pay-out scheme had to be managed and coordinated well with the different LGUs and support stakeholders following strict protocols observed for COVID-19 response such as social distancing, wearing masks, and observance of proper hygiene.
As of March 30, 2020, there are about 4.28 million poor households that are covered by the program nationwide.  ###