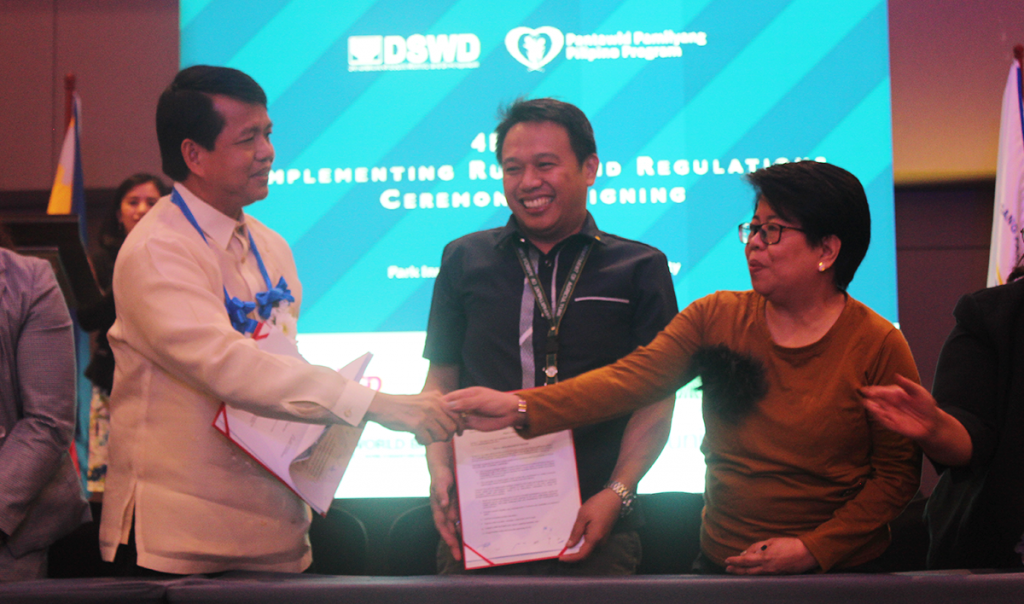 Quezon City – The Department of Social Welfare and Development (DSWD) announced that the Pantawid Pamilyang Pilipino Program (4Ps) beneficiaries will start receiving higher cash grants particularly to support their health, nutrition and education starting this April. 
"With the signing of Republic Act 11310, otherwise known as the Institutionalization of the 4Ps, and its Implementing Rules and Regulations (IRR), which makes 4Ps one of the government's national poverty reduction strategy, higher amount of cash grants will now be enjoyed by more than 4.2 million household beneficiaries of the program", shared Director Gemma Gabuya, National Program Manager of 4PS.
Under the law, 4Ps beneficiaries will be receiving P750.00 per compliant household every month for their health and nutrition needs higher than the P250.00 that they receive since the program started. Meanwhile, each compliant child enrolled in Senior High School will now be receiving P700.00, P200.00 higher than the previous amount.
The increase in cash grant rates, as indicated in the law, takes effect on the pay period six of 2019 covering the months of December 2019 and January 2020. Since program beneficiaries have received their grants for pay period six last March, only the difference in the grant shall be credited to beneficiaries' cash card accounts.  The release of the adjusted cash grants shall be in separate tranches following the applicable pay period covered.
Aside from the increase in grants, program beneficiaries will now be covered only for a maximum of seven years. During this period, there will be a mutual intervention plan to support their compliance with the program conditions and for them to have an improved well-being.
The law also provides for programs and services that may be availed by the program beneficiaries, with the end goal of allowing them to stand on their own. Among these services are access to stable jobs and sustainable livelihoods, capability building and many more. The program will also prioritize the beneficiaries' financial literacy for them to better manage their finances and to save for future needs or emergencies.
As of December 2019, the program covers 8.6 million children, with 4.4 children enrolled in high school. Currently, the program is being implemented nationwide covering 41, 539 barangays. ###