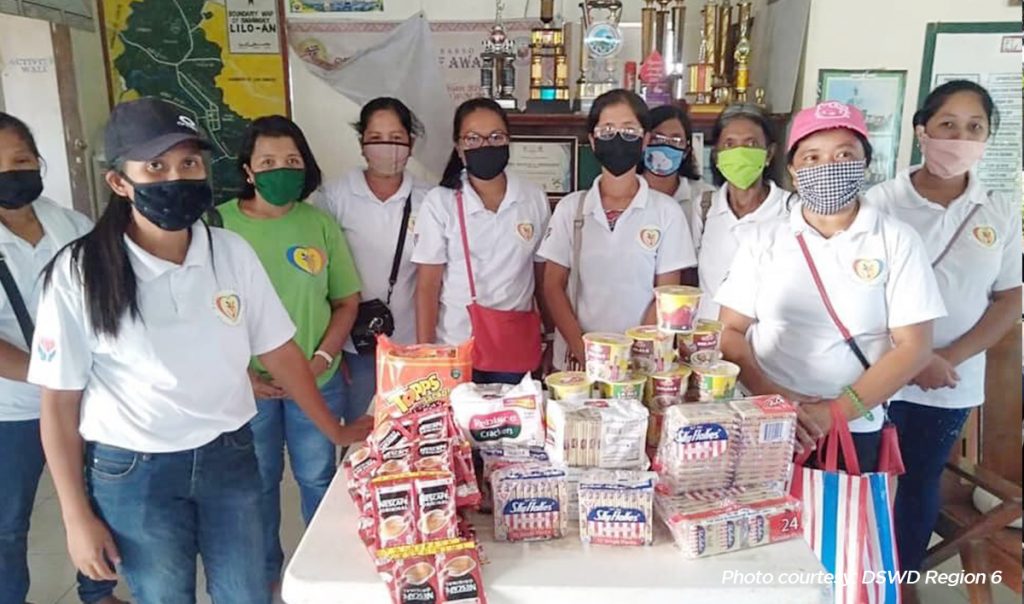 Quezon City – Several Pantawid Pamilyang Pilipino Program (4Ps) communities responded to the coronavirus disease 2019 (COVID-19) pandemic with an outpouring of the Bayanihan spirit manifested in various acts of kindness such as the provision of cooked food, production and donation of cotton face-masks, and provision of relief goods to fellow beneficiaries in dire need, and healthcare/service front liners in several localities in the country.
The 4Ps recognizes the sacrifices and dedication of all workers who tirelessly provide services during the health crisis brought about by COVID-19. These include the employees of the Department of Social Welfare and Development (DSWD) and other government agencies who work together to meet the needs of the citizens of the country.
And with their simple ways, the beneficiaries of 4Ps have also shown their support and compassion to these frontliners in their community, who we regard today as modern day heroes.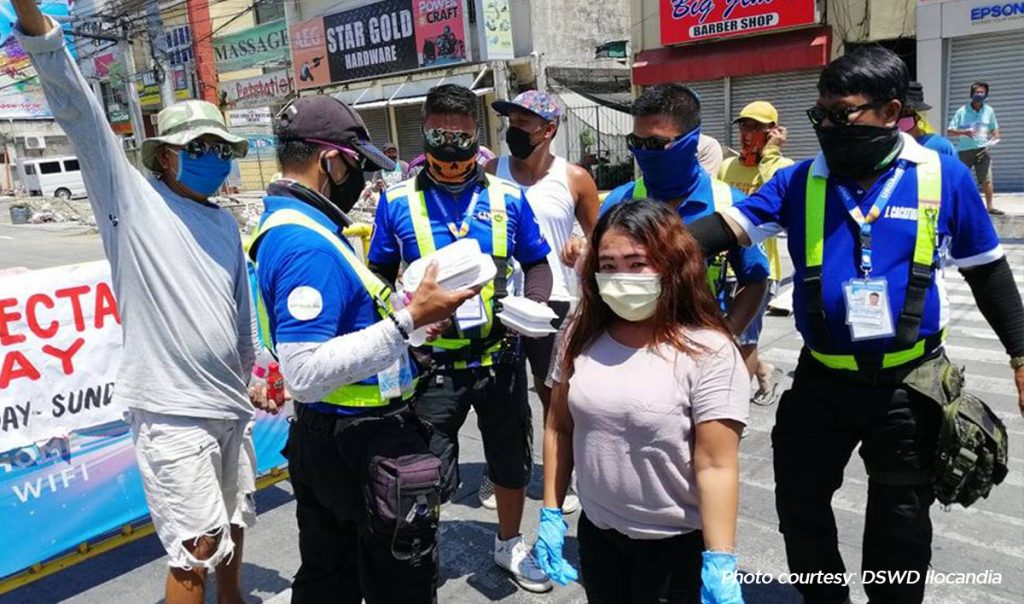 With their little savings, the Montemayor family, a beneficiary of 4Ps, gave merienda to 150 frontliners in different barangays in Urdaneta City, Pangasinan. According to Aurea Montemayor, a 4Ps Parent Leader (PL), this is their family's way to show their admiration and gratitude to the heroism of the frontliners in risking their lives for the nation amidst the crisis.
Meanwhile, couple Jessica and Edwin Cabañas decided to share their vegetable yields from their farm to the volunteers of MDRRMO, fire station, and PNP in Leon, Iloilo. Jessica, also a program PL, wanted to give their produce to these workers upon seeing their dedication in their work to protect them and help prevent the spread of the virus.
Through this simple initiative, the couple aimed to give nutritious vegetables to the frontliners to ensure their good health. They also encourage other beneficiaries to help and support each other even through simply offering a prayer for the safety of everybody.
From the emergency subsidy that they received from the program, a group of 4Ps beneficiaries in Brgy. Lilo-an, Malinao, Aklan, pooled in funds to donate foods for the frontliners in their community. Meanwhile, 4Ps PL from Lambunao, Iloilo and 4Ps staff joined the program of the Western Visayas State University-Lambunao Campus (WVSU-LC) led by Dr. Kaime Laroza in giving out free food to frontliners in their municipality for 10 days. Those who were able to receive foods were PNP staff, barangay tanod, and other volunteer groups working in different checkpoints. Another bayanihan effort was seen from 4Ps beneficiaries in Lambunao who sewed 300 facemasks to give for free to the frontliners in their community.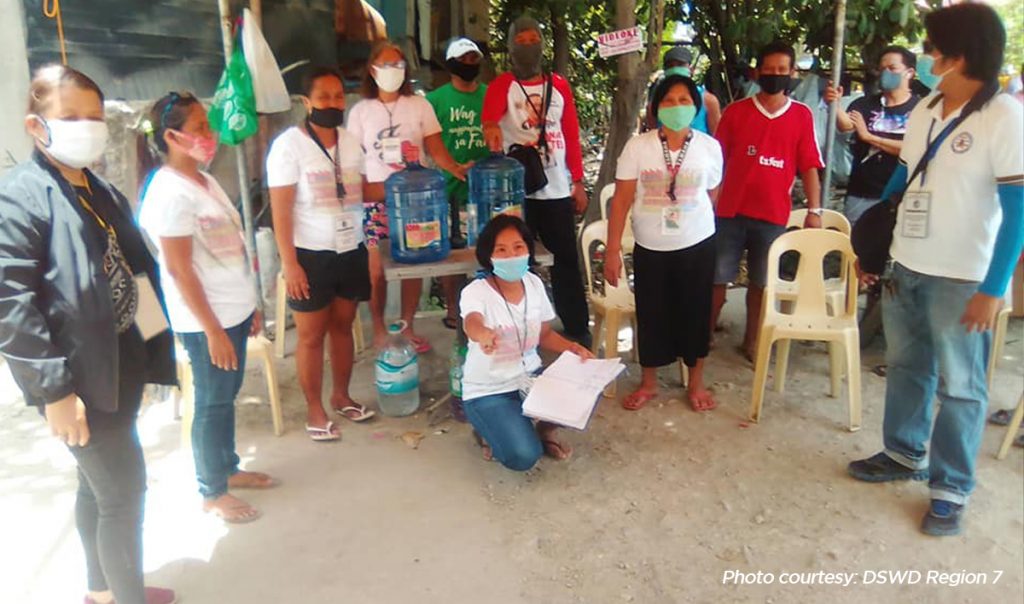 To show their support, the beneficiaries of 4Ps who are members of the Tipolo Pantawid Sustainable Livelihood Program (SLP) Water Service Cooperative, provided free water refill to quench the thirst of the frontliners who are members of their community watch group during their duty. Through the help of DSWD SLP, the group, consisting of 30 beneficiares from Brgy. Tipolo, Mandaue, Cebu, was able to establish a water refiling station in 2016.
Alongside the frontliners, the beneficiaries of 4Ps works hand-in-hand to respond to the needs of the community members during the time of crisis. This proves that heroism is not measured in the role that we perform in the community alone, but in the depth of devotion and concernment of a person to other people and the country. ###